Faculty have the ability to grant course overrides through banner using connect.lehigh.edu. If you are a section instructor wishing to grant an override to a student for a course restriction, follow these steps:
1. Login to Banner (connect.lehigh.edu) and select the "Faculty Services" tab
​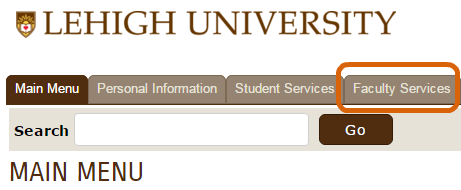 2. Select "Registration Overrides"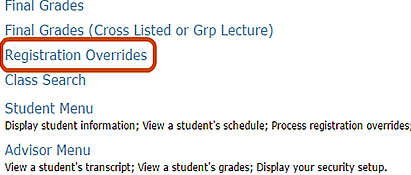 3. Enter the Student ID (LIN) or student's name and "Submit"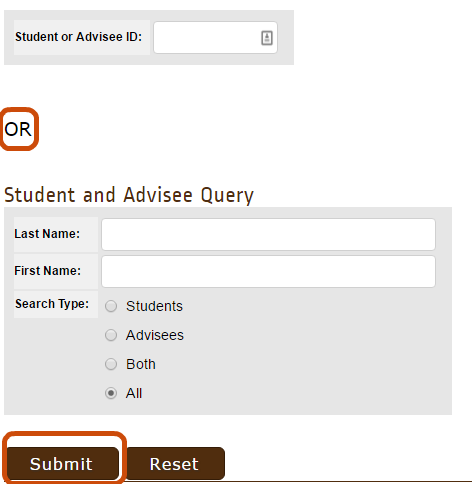 You will then be asked to confirm that you have selected the correct student.
4. Select the type of override and the course
In the "Registration Overrides" section, use the drop-down menus in the "Override" column to choose the type of course override you are granting, and in the "Course" column to choose the course (CRN) that you are granting the override for.  When finished, click "Submit".